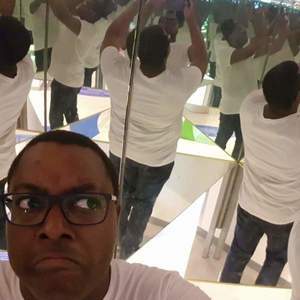 Marvyn Lafayette
Special guest
Insane, giggling man-child. Lover of Videogames, Movies, Books and Comics
Marvyn Lafayette has been a guest on 2 episodes.
Episode | December 24th, 2018 | 1 hr 2 mins

christmas, dark horse comics, dc comics, dc nuclear winter special #1, dcu, hellboy, hellboy winter special 2018, holidays, marvel comics, merry x-men holiday special (2018) #1, ncbd, new year, x-men

Hunker down with us in the lead lined Ace Comicals nuclear survival bunker and lets ride out the apocalyptic end of 2018 together! make no mistake it's been a long tough year, and we try to help you get into the Christmas spirit!

Episode | December 19th, 2018 | 2 hrs 28 mins

amazing spider-man, marvel, miles morales, olivia octavius, peter parker, spectacular spider-man, spider-gwen, spider-man, spider-man 2099, spider-man noir, spider-man: into the spider-verse, spider-verse, super smash bros. ultimate, ultimate spiderman

Greg, Leon and Rahul are joined by special guest Marvyn Lafayette to discuss the amazing, spectacular, ultimate and superior "Spider-Man: Into The Spider-Verse".